Diving
Maleo Moyo Hotel has teamed up with DJL Diving and has it's own PADI Dive Center on site. We can offer you a range of diving & accommodation packages to suit your needs. 
Daily dive trips are available to certified scuba divers. We'll provide everything you need and guide you around the beautiful underwater world surrounding Pulau Moyo.
We also offer a range of PADI Dive Courses for those who would like to enhance their scuba skills.
Please find our price list below. If you'd like to contact us regarding diving packages, please email: info@scubadivemoyo.com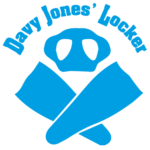 Single Dives:
Shore Dive (home reef): 450.000 IDR
Boat Dive: 650.000 IDR
Night Shore Dive: 500.000 IDR
Night Boat Dive: 700.000 IDR
Multi-Dive Packages:
3 Boat Dives: 1.900.000 IDR
4 Boat Dives: 2.500.000 IDR
8 Boat Dives: 4.650.000 IDR
10 Boat Dives: 5.850.000 IDR
Prices include 30% government tax, full scuba equipment hire, refreshments and a professional dive guide.

Discounts available for divers with their own full set of equipment (100.000 IDR per dive discount).
'The Golden Triangle' Day Trip: 1.450.000 IDR (full boat charter)

This popular day trip includes 3 very different boat dives, a visit to Sengelo Waterfall and a tasty lunch.. Highly recommended!
Discover Scuba Dive (1/2 day) = 850.000 IDR
PADI Open Water Course (3 days) = 5.7 Million IDR
PADI Advanced Open Water Course (2 days) = 4.6 Million IDR
We can offer transfers to / from Moyo island. The price is 1.6 Million IDR (each way) which includes collection from Sumbawa airport and a private boat to Pulau Moyo. This price is for the whole boat so if you're traveling in a group the price will remain the same!