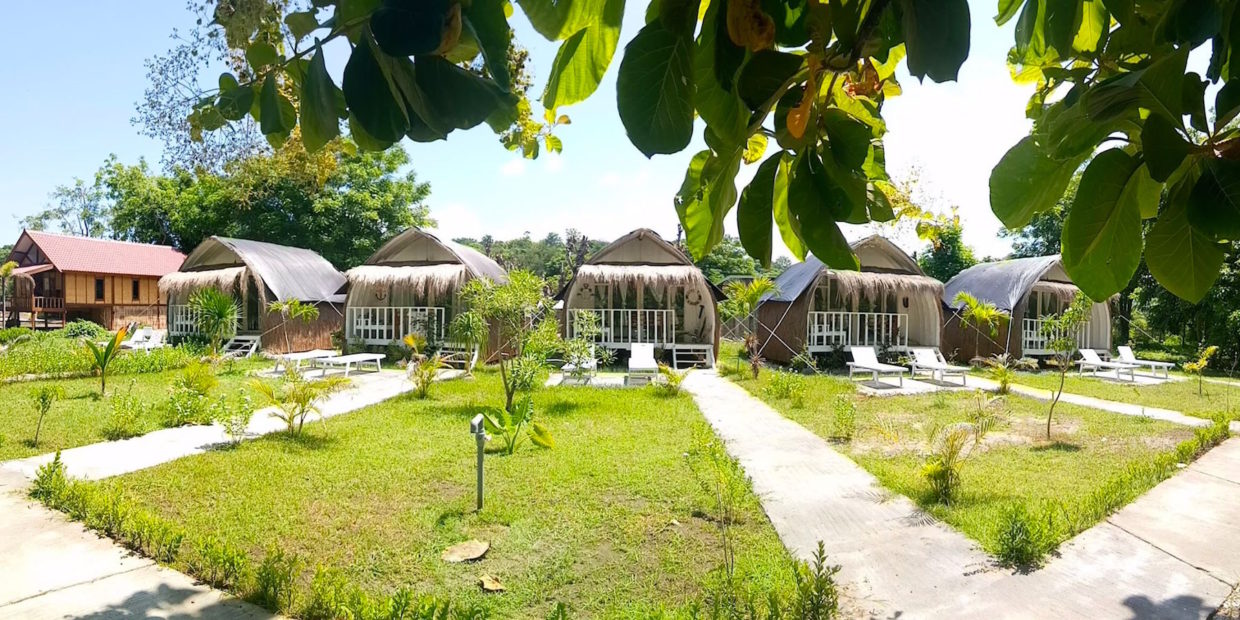 Welcome to Maleo Moyo Hotel & Dive Resort. We are a newly developed resort located at the tip of Labuan Aji village on the beautiful isand of Pulau Moyo, Indonesia. We offer a variety of different accommodation types to suit your needs, all our accomodation come with comfortable matrasses and quality bed linnen to ensure a comfortable nights sleep. We also have a SDI dive center on site and can provide diving & accommodation packages to those wishing to explore the underwater world surrounding Moyo island.
Please take a look around our website and feel free to contact us with any questions or booking enquiries.
Pulau Moyo island is located within Indonesia's West Nusa Tenggara province. It is situated just off the north coast of Sumbawa Island, and covers an area of 349 km2 or 32,044 hectares. Moyo is just over an hour from the popular tourist destination of Bali, approximately 8-degrees south of the equator.
Pulau Moyo island is mostly uninhabited and unknown to the majority of tourists. Its' population is around 1,800 inhabitants covering 4 small villages, all of which live on fishing and farming.
In 1986, Moyo island was established as a national park in order to protect and conserve the fantastic vegetation and the many animal species (birds, bats, monkeys, wild pigs, deer). The island is surrounded by a Marine Reserve which helps preserve the unspoiled coral reefs and huge variety of marine life.
A visit to Moyo Island takes the traveler on a discovery adventure of immense marine and land life and provides an escape from reality in a world where man and nature blend together offering unforgettable emotions
Most Expensive :
Take a Travira Seaplane from Lombok Airport to Moyo Island. This is the most direct but most expensive route, costing around $2800 USD for 3 people.
Mid-Range Price:
Daily flights from Denpasar Bali or Mataram Lombok to Sumbawa Besar using Wings Air / Lion Air or Garuda Indonesia Airlines.
The Budget Route:
Take a bus from Bali or Lombok to Sumbawa Besar. From Sumbawa Besar it is easy. Take a taxi or drive to Pantai Goa ore Mulaut Kali. From there you can take a public boat for just 100.000 IDR. The public boat brings you to Labuhan Aji a small village on the west of Moyo Island. These local boats run most days, departing around 13:00
Collection from Sumbawa Airport
We can collect you from Sumbawa Airport/Hotel & bring you to Pulau Moyo on our private boat. The price for the boat ( include taxi ) is 1.8 million IDR each way (boat capacity is 15 people).
If you are interested in diving, you can combine this pic up with some great Dives at Sumbawa Wall and wreck.